Sword Gallery
Some of the swords pictured on the website are unique designs by customers and cannot be exactly duplicated. Please call and we can talk about a custom sword project for you.

All sword galleries open in a new window.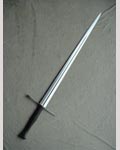 To see past works, visit the old website archives by clicking here.